Whether you're hosting a backyard barbecue or just want to give your outdoor space some extra sparkle, outdoor string lights are a great way to add fun and functionality. But before you can hang them up, you need the right hooks.
The type of hook you use for hanging outdoor string lights depends on a range of factors, including the weight of the light strands and whether or not you'll be mounting them onto a wall or suspending them from an eave.
In this blog post, we'll cover the best types of hooks for hanging outdoor string lights so that you can find the perfect solution for your home.
The Advantages of String Lights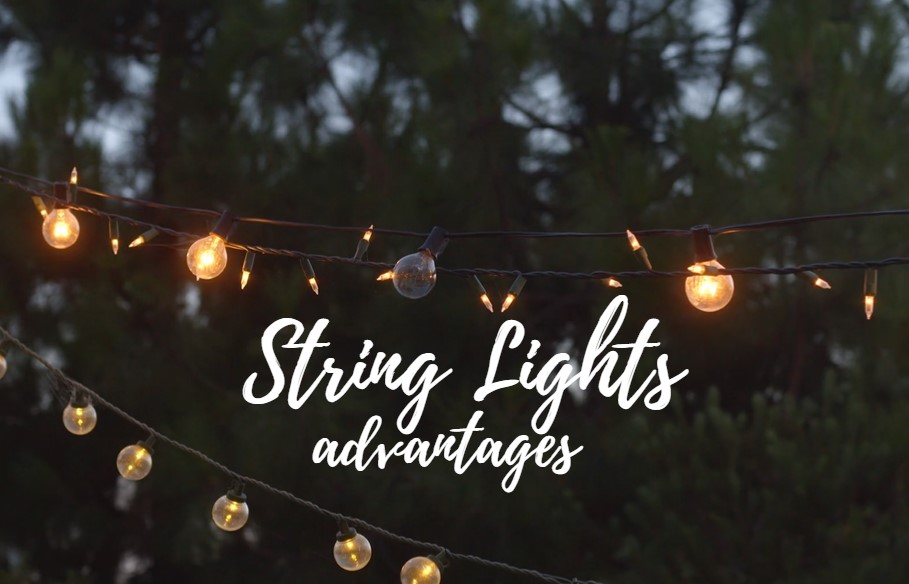 If you're looking for a cost-effective way to add some light and ambiance to your home, these lights are a great option. Here are some of the advantages of using them:
1. They're Inexpensive
String lights are very affordable, especially compared to other lighting options. You can find them for as little as $5 per strand.
2. They're Easy to Install
The lights are very easy to install. You can simply hang them up with nails or tacks, or use Command strips if you want a damage-free option.
3. They Add Instant Warmth and Ambiance
These lights add an instant warm and inviting atmosphere to any room. They're perfect for creating a cozy ambiance, whether you're entertaining guests or just relaxing at home.
4. They're Versatile
They can be used indoors or outdoors, and they come in a variety of colors and styles to suit any space. You can even get creative and wrap them around furniture or plants to add a unique touch to your décor.
The Different Types of Hooks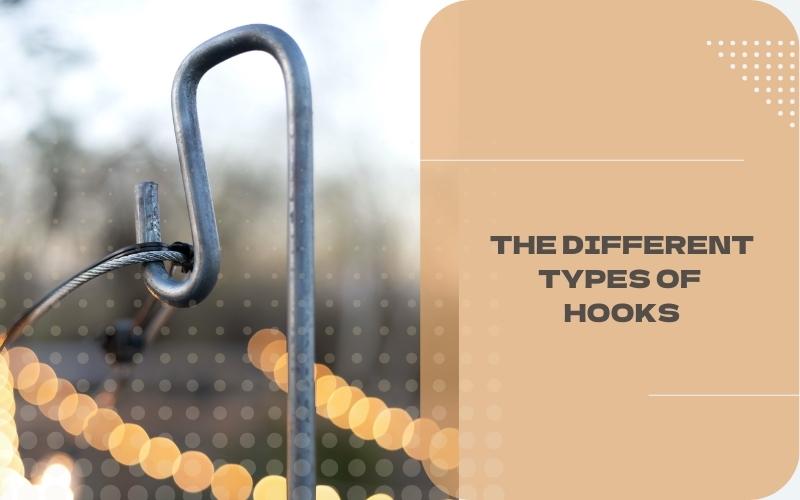 There are several types of hooks available for hanging outdoor string lights. The most popular one is the gutter hook, which is designed to fit onto the lip of a gutter. There are also wall hooks, which can be mounted onto a wall or fence, and ground stakes, which are driven into the ground.
Gutter hooks are the most popular type of hook for hanging outdoor string lights. They are easy to install and remove, and they provide a secure grip on the gutters.
Wall hooks are also popular because they can be mounted onto a wall or fence. Ground stakes are also a good option for those who want to keep their string lights away from gutters or other areas where they might be damaged.
The Best Places to Hang String Lights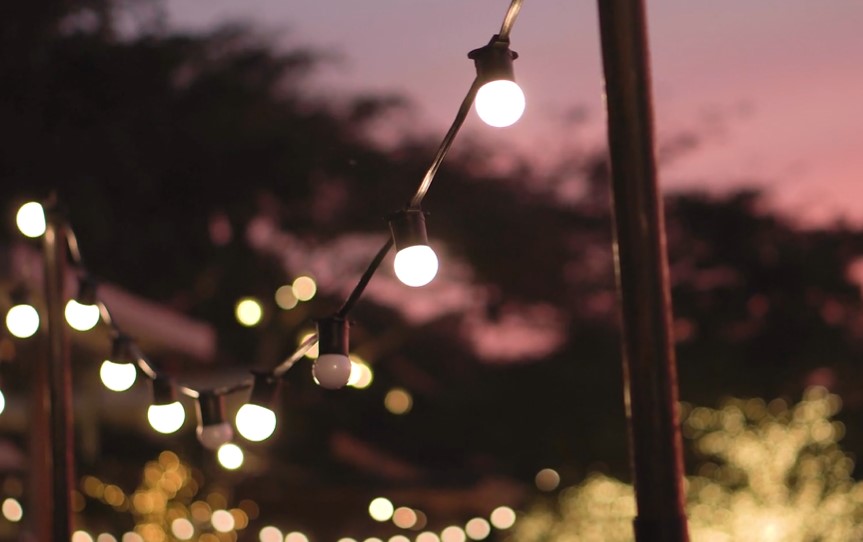 If you're looking for the best places to hang string lights, look no further than your own backyard! There are endless possibilities for where to hang string lights outdoors, so get creative and have fun with it. Here are a few of our favorite ideas:
1. Hang them from trees - This is a classic way to hang string lights and it's also one of the easiest. Simply choose a few trees that you'd like to highlight in your yard and wrap the lights around the trunks. Make sure to use weather-resistant hooks so your lights will stay up all season long.
2. Create a "light show" on your fence - This is a great option if you have a privacy fence or other type of solid barrier in your backyard. You can use zip ties or command strips to attach the string lights to the fence, then stand back and enjoy the show!
3. Drape them over your patio - Another easy option is to simply drape the lights over your patio furniture or pergola. This is a great way to add some ambiance to your outdoor living space without having to do any extra work!
4. Get creative with planters - If you have any large planters in your backyard, try hanging string lights from them for a unique look. This works especially well with cascading or globe-style string lights.
5. Hang them from your deck - If you have a raised deck in your backyard, you can easily hang string lights from the railing. This is an easy way to add some extra ambiance to any outdoor space!
How to Hang Strings Lights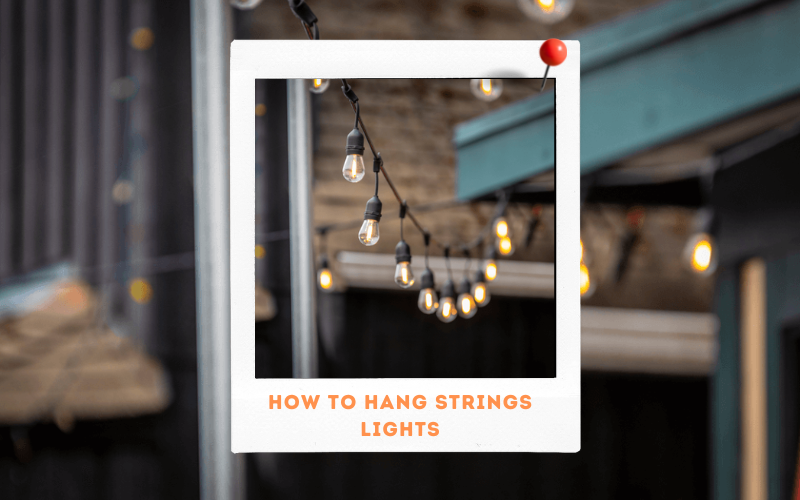 If you're planning on hanging string lights outdoors, you'll need to choose the right type of hooks to ensure a secure and stable hold. Here are some of the best hooks for hanging outdoor string lights:
-Cup Hooks: Cup hooks are a great option for hanging string lights because they're easy to use and they provide a strong, secure grip. Simply screw the hook into a sturdy surface like a fence post or deck rail and then clip your light onto the hook.
-S-Hooks: They are another good option for hanging the lights. Like cup hooks, they're easy to use and they provide a strong grip. You can also use S-hooks to create unique light displays by connecting multiple strings of lights together.
-Gutter Clips: These clips are specially designed to attach string lights to gutters without damaging the gutter or the light cord. They come in different sizes to fit various types of gutters, so be sure to choose the right size for your gutter before purchasing.
-Command Strips: Command strips are an easy way to hang the lights without having to put any holes in your walls or ceilings. They come in different sizes and hold different weights, so be sure to choose the right size for your needs.
Read also: How to Hand Lights in a Tent
Conclusion
With so many options to choose from, it can be difficult to decide which type of hook is best for your outdoor string lights. We hope this article has helped you narrow down your choices and pointed you in the right direction when it comes to selecting the perfect hooks for hanging your outdoor lights.
From modern S-hooks to vintage cup hangers, there are plenty of great options available that will help enhance any outdoor living space. Have fun shopping and finding the perfect way to shine a light on all your special moments!